Precise Real Time Valuations
A mini-pack of 25 look-ups is now available for those who need an occasional value without the full subscription to J.D. Power Values Online. Get convenient online access to new vehicle values and auction, trade-in, loan, and retail values for passenger cars and light-duty trucks.
New Vehicle Values for new vehicle pricing
Inventory valuation for saving and easily updating vehicle valuations
Vehicle valuation trends for quick insight into wholesale and retail transactions
Custom reporting that lets you select the data that best fits the deal
Typically equipped MSRP values for practical value comparisons
*J.D. Power Web 25 Mini-Pack combines the trusted values of 2 guidebooks in one convenient resource. Plus, it's web-based, which means there's no software to install and your entire staff can use it at the same time, without the need for additional user licenses.
*This package includes values for Used Cars and Light Trucks only. Does not include Commercial Truck and the other specialty guidebooks (i.e. Motorcycle, Marine, Recreational Vehicle)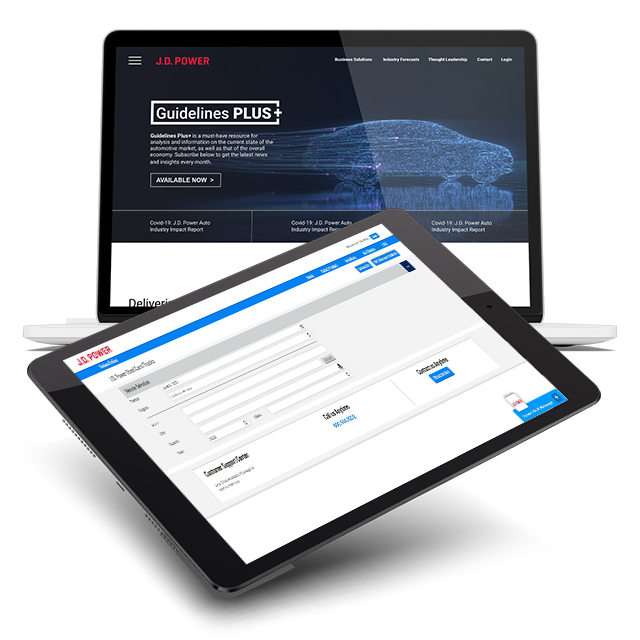 View Our Suite Of Products