Used Car & Truck
August 2022 Used Car Market Guidelines
JULY 2022 WHOLESALE MARKET UPDATE
USED VEHICLE PRICE INDEX
The used-vehicle market remains exceptionally strong, however, wholesale prices cooled slightly in July 2022. As a result, the J.D. Power Valuation Services Used Vehicle Price Index declined 3.5 points to 216.4. Despite the decline, July's price level was only 7.1 points lower than its all-time high in December 2021. Additionally, prices in July were 18.8% higher than July 2021 and 31.1% higher through the first seven months of the year vs. the same period in 2021.
Wholesale prices at the industry level fell 3% in July, which was one of the softer performances for the period in the past 20 years. Historically, wholesale prices fell by approximately 1.5% in July. On the retail side, used prices remain near historic highs recorded in April 2022. Compared with June 2022, used retail prices grew a slight 0.2% in July, reaching $31,955 per unit.
Additionally on the used retail side, sales volumes at franchised dealers reached nearly 1.1 million units in July, up approximately 44,000 units from June.. The increase was driven by popular SUV and truck segments. For example, light duty large pickups, midsize SUV and compact SUV sales contributed to more than half of the sales gain recorded last month vs. June. Additionally, dealers continue enjoying the fruits of used-vehicle operations. In July, the used-to-new ratio remained elevated in favor of used, with that ratio reaching 118.8%--up one percentage point from June. Also, used vehicles continue moving off dealer lots very quickly, as days-to-turn held steady at 40 days for the fourth consecutive month.
SEGMENT PRICE PERFORMANCE
Following the overall industry trend, both mass market and premium segment prices experienced declines in July. On the mass market side of the market, passenger car prices are generally still the strongest. Small, compact, midsize and large car prices declined from 2.3% to 3.1%, while pickup and SUV segment prices fell between 2.3% to 3.7%. Premium segment prices were softer than their mainstream counterparts, as prices declined from 2.6% for compact car to 9% for large car.
When comparing where wholesale prices ended in July vs. where they were through the first seven months of 2021, we see just how strong used prices continue to be. This is especially true for more affordable segments such as small, compact and midsize car prices. Prices for these segments are currently up from 40.4% to 56.9%, as dealers continue battling over a shrinking pool of these types of vehicles in the wholesale lanes. Remaining mass market segment prices are up from 7.5% for large SUV to 35.6% for midsize van, while premium segment price gains range from 14.3% for large SUV to 27.1% for compact SUV. Large premium car prices are currently the only segment to see declines compared with a year ago, as prices for the segment are 3.5% lower than 2021.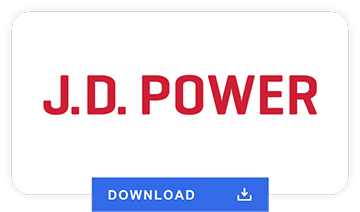 Share this post