Power to Predict
Get a handle on the current and future value of your fleet or inventory with J.D. Power's Commercial Vehicle Consulting Services. We leverage our database of retail, wholesale, and auction transactions to provide: 
-    Residual value forecasting
-    Inventory analysis
-    Competitive model positioning
-    Fleet spec'ing recommendations
-    Marketplace value of specific equipment
-    Other market analysis to your specification
If you own, finance, or floorplan used trucks, you need to know what they're worth today and in the future. J.D. Power Valuation Services combines its database of retail, wholesale, and auction data with over two decades of market experience to provide valuation intelligence you
can trust.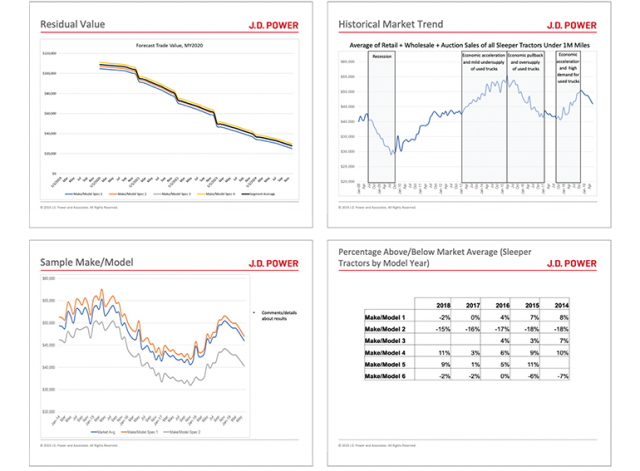 Consulting products are customized to each customer's specific needs. Contact Chris Visser at chris.visser@jdpa.com to discuss J.D. Power's capabilities.
Learn About How Our Services Work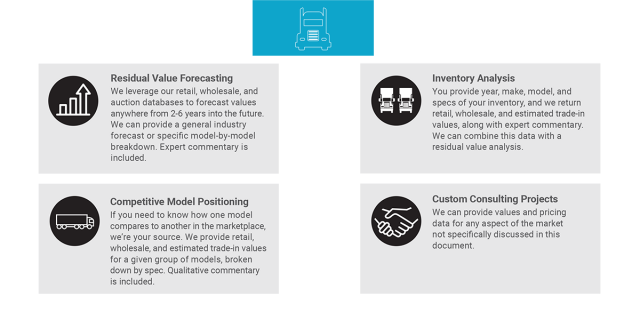 Other Related Commercial Truck Industry Solutions